Anycubic Photon or Elegoo Mars 3D Printer Upgrade Part Pre-Order Page
Sold out? That seems to keep happening, we're happy to see this thing we made is helping so many people take their prints to the next level. We're going to keep making them in batches so if you want one and there's none in stock this is the deal:
Everything from this page still applies, except they will be anodized plain silver just to improve scratch resistance. One chunk of machined, anodized aluminum to help you upgrade your printer.
Same bat-device, same bat-price. The only difference is that we haven't actually made the new parts yet, but we're going to jump right on that. In fact your part is probably already somewhere in the middle of the process.
From there, we'll just start filling the pre-orders in the order we receive them.
Sound good to you?
Here's some pictures of a few in progress just because it's cool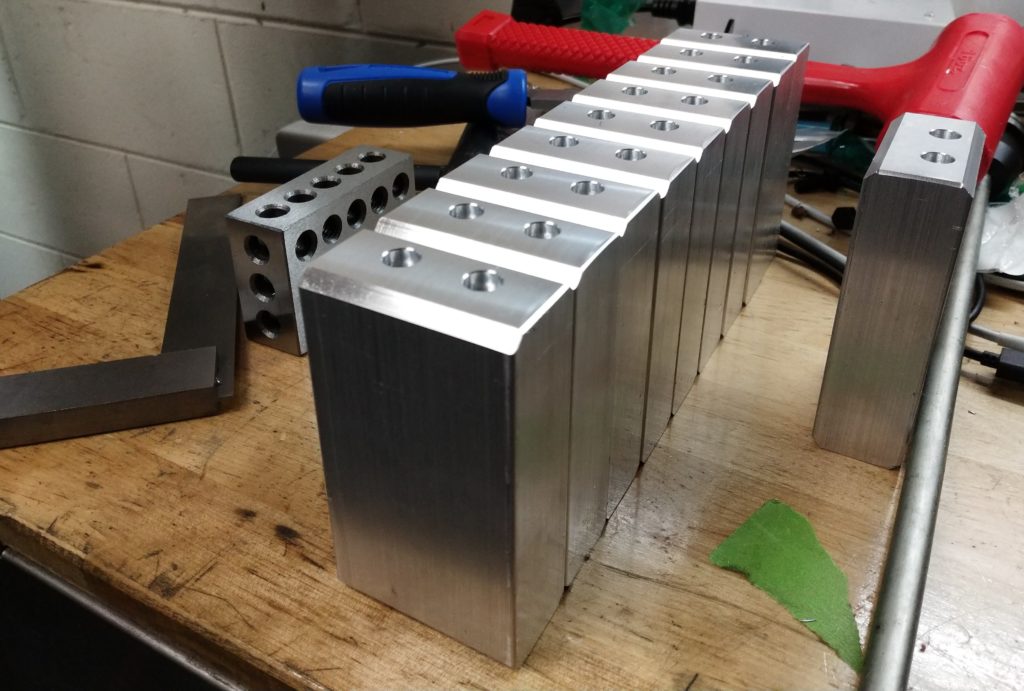 8/30/2020:
Yup, definitely still making them, all new since about 7/15 have the modification to make them work on the Elegoo Mars.